Is the Future of Malbec in Blends?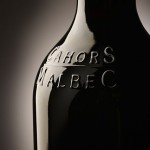 Challenging topic developed by Will Lyons in the Wall Street Journal today: the future of Malbec would be in blends.
Let's go back to the logic behind the idea: Lyons was introduced to Malbec in Cahors and enjoyed the wines. He then discovered Argentine Malbecs when back in the US. Finally he met Hervé Fabre, a Bordeaux-born winemaker who helped developing Malbec wines in Argentina.  Fabre thinks that Malbec would gain a lot as part of a blend. He blended Malbec with Cabernet  Franc, Syrah or Touriga Nacional, a Portuguese variety.  Lyons was "looking for a blend that freshens the variety". According to him, the various blends created by Fabre achieved this freshness.
Malbec is sometimes blended in Cahors with Tannat or Merlot, precisely to achieve this frehsness and to shorten the ageing time of the wine. Of course, Cahors producers are not allowed to blend Malbec with Touriga Nacional or Syrah but the basic principle of blending is a familiar one to them. It would be interesting to see what result Hervé Fabre would achieve with Tannat or Merlot.