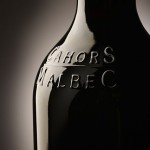 Challenging topic developed by Will Lyons in the Wall Street Journal today: the future of Malbec would be in blends.
Let's go back to the logic behind the idea: Lyons was introduced to Malbec in Cahors and enjoyed the wines. He then discovered Argentine Malbecs when back in the US. Finally he met Hervé Fabre, a Bordeaux-born winemaker who helped developing Malbec wines in Argentina.  Fabre thinks that Malbec would gain a lot as part of a blend. He blended Malbec with Cabernet  Franc, Syrah or Touriga Nacional, a Portuguese variety.  Lyons was "looking for a blend that freshens the variety". According to him, the various blends created by Fabre achieved this freshness.
Malbec is sometimes blended in Cahors with Tannat or Merlot, precisely to achieve this frehsness and to shorten the ageing time of the wine. Of course, Cahors producers are not allowed to blend Malbec with Touriga Nacional or Syrah but the basic principle of blending is a familiar one to them. It would be interesting to see what result Hervé Fabre would achieve with Tannat or Merlot.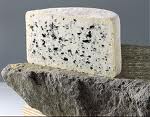 Bleu d'Auvergne?!  Auvergne is a small region in the center of France producing a special cheese called "bleu" (blue) because of its blue "veins". It looks a little like Roquefort.
Food expert and wine afficionada Taylor Eason recommended in her blog a wild pairing between Clos La Coutale and bleu d'Auvergne : "Being a big cheese, it will still have a broad flavor profile — you can taste herbs, grass and cave flavors." Taylor recommends a 2007 Clos La Coutale to match the bold cheese. Try it if you have piece of "bleu" or "roquefort" around.
You know a grape reached worldwide fame when it makes the news in a great newspaper. In his article on Malbec for The Washington Post, Dave McIntyre concludes: "I knew Argentina had succeeded and become a wine force to reckon with when I attended last year's Vinexpo, the great biennial trade fair in Bordeaux. The trade association for Cahors, the region in southwestern France that can legitimately claim to be the homeland of malbec (though they call the grape by a variety of names) set up its booth adjacent to the Argentine section in a direct challenge to the New World upstarts from Mendoza. Their slogan: "Cahors — The French Malbec." "
Here is a rather odd twist in history: would Cahors be piggybacking on Argentine? Not quite. Let's go through the reasons why, according to Dave McIntyre, Argentine Malbec is successful in the US:
- Foreign investments in Argentina: one of the main investors considered is the French Michel Rolland or Paul Hobbs who was a guest of the Third International Malbec Days in May in Cahors;
- the star media are talking about Argentine Malbec;
- Value: Argentina knows how a make a great Malbec at $5 or $100. So does Cahors. Cahors wines have three major styles : tender and fruity, feisty and powerful, intense and complex with price range from $6 to $80.
It would seem there is no reason why Cahors Malbec would not rise to the same fame as its Argentinian counterparts and become the "darling" of American consumers. Cheers!
From time to time, a social networker gets worried about a weird question: what is better, French or Angentinian Malbecs? A few months ago, an Argentinian sommelier asked this question on LinkedIn. Yesterday, somebody tweeted with this very same question.
Argentinian Malbecs and Cahors Malbecs are totally different. Comparing them would be like comparing a Bordeaux wine to a Californian Meritage. Two different terroirs, two different countries, different winemakers, different consumers. You don't make the same wine in Bordeaux than in California even if the grapes are basically the same (Cabernet Sauvignon and Merlot). Same with Malbec: why should grapes grown so far away from each other and vinified with different methods be compared on a basis of "better or worse"? None is better than the other ones. It depends on the consumers' personal tastes… and mood and weather and… whatever. Drinking wine should be a pleasure for the consumer, not a contest! Enjoy… with moderation!
Gary V never made a secret of his weakness for Cahors Malbec. He already devoted several podcasts of WineLibraryTV to Cahors. In his episode 914 of WineLibraryTV, he presented the 2008 Clos La Coutale.
Gary's passion for Cahors Malbec is spreading all over his followers. Among the 150 comments displayed on the video, a lot  mentioned wishes to "taste the difference between the Argentinine Malbecs and this one from France", or "go try and find some for the BBQ this afternoon", or said to be "very interested to try this one", or they like "the old world earthy taste of Cahors". PhilippeG is "looking forward to trying the 07 that is in the basement". Hat off to Clos La Coutale and Cahors for such a good review.
A lot of positive comments for the great wines of Cahors! Thanks to Gary for shouting out the name!
Oh gosh! Where is Toulouse? It is the closest big city to Cahors in the South West of France on a line Bordeaux-Cahors-Toulouse. When you fly to Cahors, you land in Toulouse and you are about 1 hour away by car from our lovely city. You see, it is really close.
But the wine stores of Toulouse do not carry as many Cahors wines as the beautiful city of Seattle. If you are lucky enough to live in Seattle, go to Esquin wine store and pick some of their Cahors wines:
- Clos de Gamot Centenaire 2000 (52,99)
- Clos d'Un Jour, cuvée Un Jour sur Terre 2004 (28,99$)
- Château du Cèdre, cuvée Prestige 2005 (22,99$)
- Château Cayrou 2005 ($19,99$)
- Château Combal 2005 (17,99$)
- Domaine de la Berangeraie, cuvée Maurin 2006 (17,99$)
- Clos Coutale 2007 (16,99$)
- Château de Gaudou, cuvée Tradition 2007 (8,99$)
The customers have a rather large choice in styles, vintages (from 2000 to 2007) and prices from under $9 to over $50. Enjoy and let us know what you think. We'll love to hear from you. Cheers!
Lately a lot of comparative tastings between Cahors and Argentina Malbecs were organized. But it is the first time an Argentinian restaurant, Caminito Steackhouse, features a Cahors Malbec, Dom Brunet and actually likes it better than an Argentinian wine:   Dom Brunet Cahors Malber "a modern style, small batch, French-grown Malbec, which happens to be produced by a friend of Caminito. This French wine retains the familiar flavors of Argentine Malbec, yet differs in that is it slightly softer and more subtle on the palate. Essence of plum, mild earthy, rustic tones, polished and well-rounded French style wine, sure to be a welcome addition to our wine list!"
Dom Brunet is the wine featured in September by Caminito Argentinia Steackhouse in Northanmpton, MA. If you're in the area, stop by and enjoy the real taste of Argentina beef over a glass of Cahors Malbec.
Gerard Basset, the 2010 World Best Sommelier, published the list of his favorite wines in the prestigious World of Fine Wine magazine. Domaine de la Bérangeraie
Les Quatre Chambrées de La Bérangeraie 2008 is his favorite Malbec wine. Congratulations to Maurin Béranger, the wine maker.
British journalist Anthony Rose gave his general impressions on the Malbecs of Cahors while delivering the conclusion of the conference.
The International Malbec Days ended two weeks ago but the buzz and the reactions on what happened are still going on.
If you want to have a good overview of the event, discover the video just released.