Sour Grapes?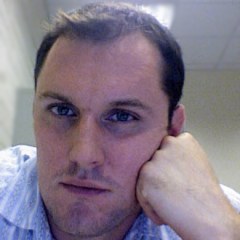 Laurence Veale is the author of a wine blog, Sourgrapes.ie and lives in Dublin, Ireland. What started as a present of a wine appreciation course
and a holiday in Chianti quickly became a passion.
This serendipitous route doesn't end there, however. Another gift, this
time a book, "Families of the Vine" by Michael Sanders, led him to Cahors.
Reading about the passion, hardship and stoicism of the people behind
the wine led Lar to seek out the wines of Cahors from the shelves of
Irish wine shops, a treasure hunt that he's happy to stay on.
[audio:http://winemailserver.com/mp3/16LVeale.mp3|titles=Sour Grapes Laurence Veale]