Symposium des Cahors Malbec Days le 16 juin 2014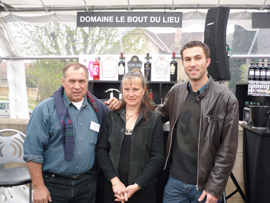 The Dimani Family owns Le Bout du Lieu winery in the Cahors appellation. Lucien answers some questions about the new marketing strategy of his family and the future of the family property.
[audio:http://winemailserver.com/mp3/21BoutduLieu.mp3|titles=Bout du Lieu]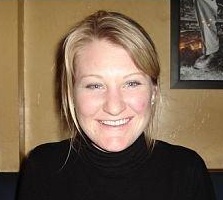 The estate of Clos Triguedina dates back to 1830 and is located in the heart of the Cahors appellation: the birthplace of Malbec. Jean-Luc Baldès is the seventh generation of the Baldès family to make wine at Clos Triguedina. Cassandra Harmon, Export Director, explains the international and Web strategy of the company.
[audio:http://winemailserver.com/mp3/20Cassandra.mp3|titles=Clos Triguedina]
On April 28th, a tasting of different Malbecs from around the world took place at the Cité Mondiale du Vin in Bordeaux: Malbecs from Cahors and Côtes de Bourg as well as Malbecs from Argentina and other countries. To learn more, listen to the podcast on The New Wine Consumer.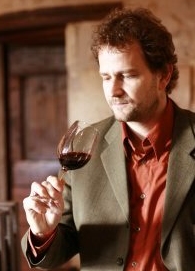 Philippe Lejeune is the owner of Château CHAMBERT, a vineyard of 60 hectares with a history of nearly 1,000 years.
We met him during The En Primeurs 2008 week in Bordeaux. He told us about his 2007 and 2008 vintages he was presenting.
[audio:http://winemailserver.com/mp3/19Lejeune.mp3|titles=Philippe Lejeune - Château Chambert]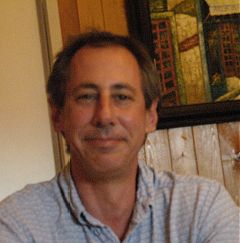 Laurence Davidson
became certified as a sommelier with the Court of Master Sommeliers in 2002. He has since been using his skills as a writer and educator to help people appreciate the broad world through wine. He is now in the process of developing some new technologies that will change the way the everyday consumer works with food and beverage pairings called MySommelierSays. Look for this to launch to launch in mid-2009.
[audio:http://winemailserver.com/mp3/18LDavidson.mp3|titles=Laurence Davidson Interview]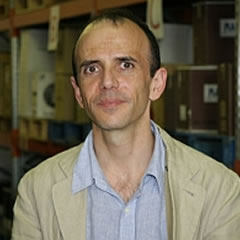 Julian Alubaidy works for Irish wine merchants Bubble Brothers, trying to keep customers and suppliers happy, and making sure that the wine doesn't run out. These various duties ensure that there's never a
shortage of material for the company's blog.
The wines of Clos Triguedina in Cahors have featured on the list since early days, and have subsequently been joined by Malbecs from the Loire as well as from further afield. The grape seems to suit Irish tastes, and Bubble Brothers are delighted to encourage and develop this growing enthusiasm.
[audio:http://winemailserver.com/mp3/17Bubble.mp3|Julian Alubaidy Bubble Brothers Interview]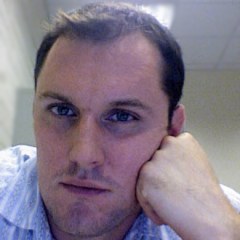 Laurence Veale is the author of a wine blog, Sourgrapes.ie and lives in Dublin, Ireland. What started as a present of a wine appreciation course
and a holiday in Chianti quickly became a passion.
This serendipitous route doesn't end there, however. Another gift, this
time a book, "Families of the Vine" by Michael Sanders, led him to Cahors.
Reading about the passion, hardship and stoicism of the people behind
the wine led Lar to seek out the wines of Cahors from the shelves of
Irish wine shops, a treasure hunt that he's happy to stay on.
[audio:http://winemailserver.com/mp3/16LVeale.mp3|titles=Sour Grapes Laurence Veale]